Pagina 1 di 9 Films: 400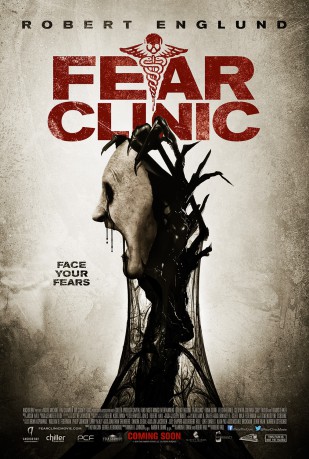 Fear Clinic
Sara (Fiona Dourif) is one of five people that was attacked in a small diner by a masked shooter. Dr. Andover (Robert Englund), a brilliant scientist and doctor that developed a new way of treating fear-related ailments by way of his "Fear Chamber", initially seemed to be the perfect cure but one by one the patients have all returned to the clinic due to their fears re-emerging worse than they had before. Sara returns to the clinic as well.
Scheda
Trailer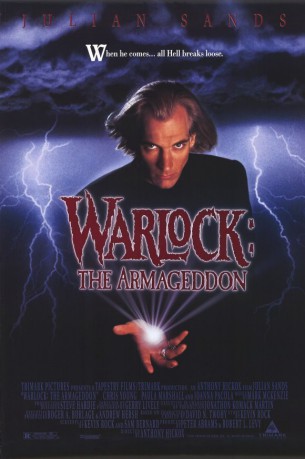 Warlock: The Armageddon
Every six hundred years, a great evil has the opportunity to escape and unleash Armageddon. A group of five stones has the power to either free the evil, or banish it for another six hundred years. An order of Druids battles with a Warlock determined to unleash his father upon the world.
Scheda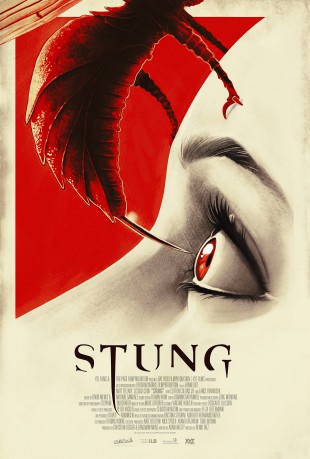 Stung
Mrs. Perch, an elderly, wealthy lady from rural America, is throwing a fancy garden party at her remote country villa. Same procedure as every year - except this time her illegally imported plant fertilizer seeps into the ground. Subsequently, a local species of killer wasps that usually lay their eggs into other insects mutates into 7 ft tall predators. And the celebrating upper class company provides just the right kind of prey. It's up to Paul and Julia, the two catering staffers, to stop the creatures, fight for their lives, and incidentally getting their stumbling romance in order.
Scheda
Trailer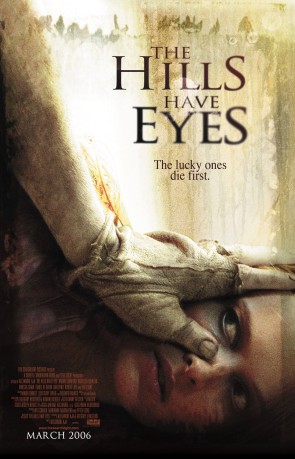 The Hills Have Eyes
While celebrating their 50th wedding anniversary, a couple are caravanning through the desert with their 3 children, son in law and their baby granddaughter. While the rest of the family agrees there are plenty of better and more appropriate things to do to celebrate an anniversary, they make do with what they have, but things take a turn after a sketchy gas station attendant informs them about a "short cut" that will take them in between a series of hills in the desert. It doesn't take too long before they realise they're not alone and the hills indeed do have eyes.
Scheda
Trailer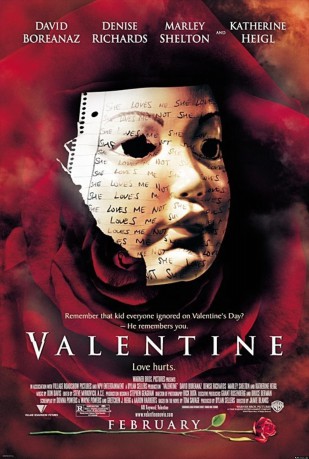 Valentine
Valentine's Day 1988: At the school dance, geeky Jeremy Melton bravely faces one rejection after the other when asking four popular girls to dance with him. A fifth girl, plump and insecure, agrees, but they end up making out under the bleachers. When a group of school bullies catches them, the girl claims that Jeremy attacked her. This causes them to strip off his clothes and beat him up in front of the entire school. Flash forward to 2001. We meet the five girls who were in that school gym: Kate, Paige, Shelly, Lily and the formerly plump Dorothy. They are all in their 20's now and trying to sort out their love lives, which is appropriate, since Valentine's Day is coming up. After a disastrous date with a loser, one of the girls, a pre-med student, is murdered by a Cherub-mask wearing killer who sent her a death threat in the form of a Valentine card prior to the attack. After the four remaining girls are reunited at her funeral, they all start receiving threatening cards and ...
Scheda
Trailer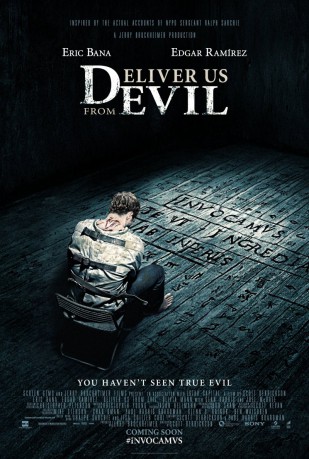 Deliver Us from Evil
In DELIVER US FROM EVIL, New York police officer Ralph Sarchie (Eric Bana), struggling with his own personal issues, begins investigating a series of disturbing and inexplicable crimes. He joins forces with an unconventional priest (Edgar Ramirez), schooled in the rituals of exorcism, to combat the frightening and demonic possessions that are terrorizing their city. Based upon the book, which details Sarchie's bone-chilling real-life cases.
Scheda
Trailer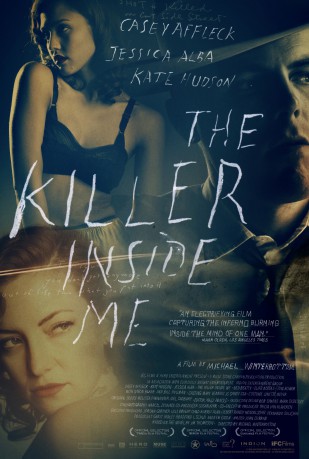 The Killer Inside Me
Sadism and masochism beneath a veneer of revenge. Lou Ford is a mild-mannered sheriff's deputy in a Texas oil town in the mid 1950's. His boss sends him to roust a prostitute living in a rural house. She slaps him; he hits her, then, after daily sex for the next few weeks, he decides it's love. She's devoted to him and becomes his pawn in a revenge plot she thinks is to shakedown the son of Chester Conway, the town's wealthy king of construction. Lou has a different plan, and bodies pile up as murder leads to murder. The district attorney suspects Lou, and Conway may have an inkling, but Lou stays cool. Is love, or at least peace, in the cards?
Scheda
Trailer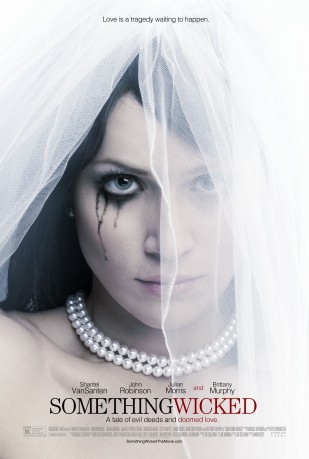 Something Wicked
As a young couple embarks upon their wedding plans, gruesome secrets from their past collide with sinister forces of the present to ensure these newlyweds do not live "happily-ever-after."
Scheda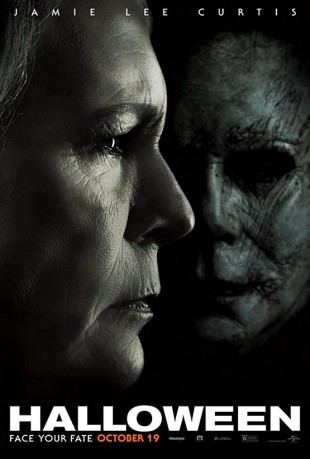 Halloween
In October 2018, forty years after the massacre in Haddonfield, true-crime pod-casters Aaron Korey and Dana Haines travel to Warren County Smith's Grove Sanitarium to visit Michael Myers. They briefly interview Michael's psychiatrist Dr. Ranbir Sartain, a former student of Dr. Samuel Loomis, before meeting with Michael in hopes of gaining some insight into his past actions before his transfer to a new facility. Aaron brandishes Michael's mask at him, to no effect. In Haddonfield, Illinois, Laurie Strode is living an isolated life, having been divorced twice, developed a strained relationship with her family and turned to alcohol. Laurie has prepared for Michael's potential return through combat training. The following night, Michael's transport crashes. Michael kills a father and his son who stumble upon the crashed bus on the road, and steals their car. The following day, on Halloween, Michael resumes his killing spree, killing several people at a gas station, including a clerk, a ...
Scheda
Trailer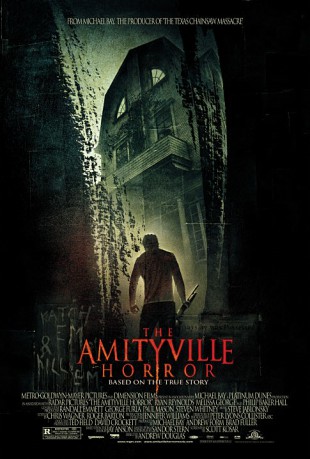 The Amityville Horror
In December 1975, George and Kathy Lutz along with their three children move into an elegant Long Island house. What they don't know is that the house was the site of a horrific mass murder a year before. They decide to keep the house and attempt to keep the horror in the past, but are now haunted by a murderous presence. This is until, George starts to behave weirdly and their daughter, Chelsea starts to see people. What follows is 28 days of sheer, unbridled terror for the family with demonic visions of the dead. Based on the true story of George and Kathy Lutz, The Amityville Horror remains one of the most horrifying haunted house stories ever told - because it actually happened.
Scheda
Trailer
Grindhouse
A double-bill of thrillers that recall both filmmakers' favorite exploitation films. "Grindhouse" (a downtown movie theater in disrepair since its glory days as a movie palace known for "grinding out" non-stop double-bill programs of B-movies) is presented as one full-length feature comprised of two individual films helmed separately by each director. "Death Proof," is a rip-roaring slasher flick where the killer pursues his victims with a car rather than a knife, while "Planet Terror" shows us a view of the world in the midst of a zombie outbreak. The films are joined together by clever faux trailers that recall the '50s exploitation drive-in classics.
Scheda
Trailer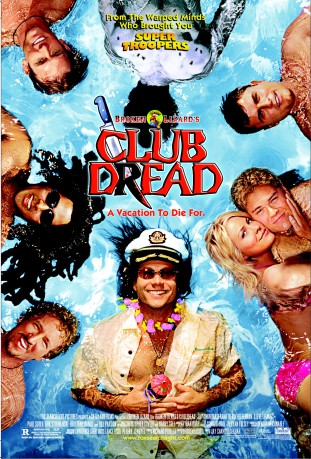 Club Dread
Broken Lizard is surrounded by limber, wanton women on a booze-soaked island resort owned by Coconut Pete, a rock star has-been. But the non-stop party takes a turn for the weird when dead bodies start turning up. Everyone begins to look suspicious. Could it be Sam, of the Fun Police brigade, who is quick-on-the-trigger with his tequila-loaded Super Soaker; Jenny, the over-sexed fitness instructor; Juan, the flamboyant diving instructor with a secret third-world past; Putman, the bratty British tennis coach/fanatic; Dave, the Ecstasy-crazed, adopted nephew of Coconut Pete; or the burly masseuse blessed with a creepy touch--that can render anyone into instant Jell-O? Can the inhabitants of Pleasure Island unite, solve the mystery and restore happy hour to this tropical bacchanal?
Scheda
Trailer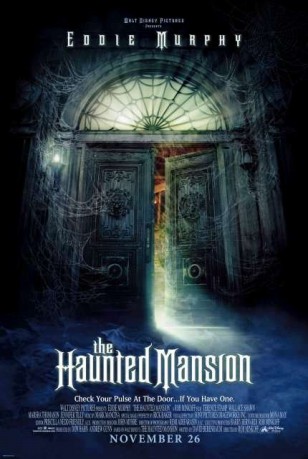 The Haunted Mansion
Married realtors Jim and Sara with their children go to Gracey Manor and Mr. Gracey is enamored with Sara and they discover that Sara looks like Mr. Gracey's old girlfriend, Elizabeth, who died young and they think it was a suicide but discover something more sinister.
Scheda
Trailer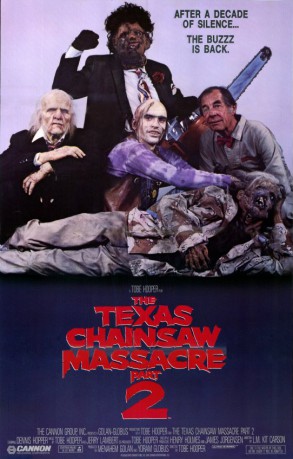 The Texas Chainsaw Massacre 2
Radio DJ Vanita 'Stretch' Brock's open request night is plagued by the annoying phone pranking of two road tripping, party-hard, hoodlums, but things take a disturbing turn when the hoodlums meet their demise at the hands of familiar chainsaw wielding maniacs. With the entire gruesome ordeal recorded on tape, Stretch seeks out the help of a former Texas Marshall who's on a personal quest of vengeance against this family of cannibals. While at first he turns her down, he eventually decides to use her tape to his advantage, asking her to air it during her request block- effectively baiting the cannibals to the radio station where he'll personally deal with them.
Scheda
Trailer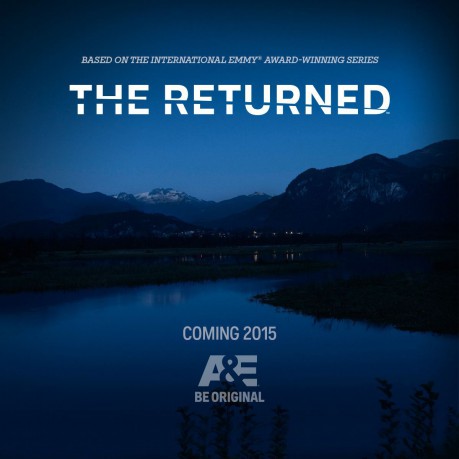 The Returned - Stagione 1
Focuses on a small town that is turned upside down when several local people, who have been presumed dead suddenly reappear, having not aged and unaware of their own fatality. As they attempt to resume their lives, strange phenomena and gruesome murders begin to occur.
Scheda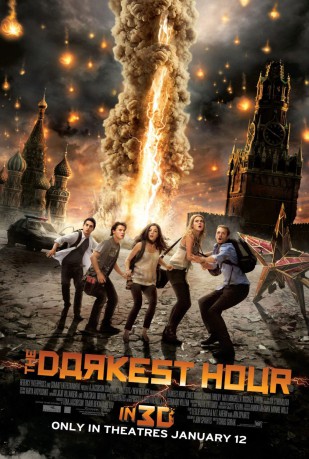 The Darkest Hour
The American software designers Sean and Ben travel to Moscow to sell their software to investors. However, their Swedish partner Skyler pulls a fast one on Sean and Ben, and they are out of the business. They go to a nightclub, where they meet American Natalie and Australian Anne and they flirt with the girls and see Skyler in the club. Out of the blue, the population is surprised by lights, which they mistake for natural phenomena. But soon, they learn that the lights are aliens invading Earth and using power supply to annihilate mankind. Sean, Ben, Natalie, Anne and Skyler hide in the kitchen and when they leave the place, they seek out survivors on the street. Are they the last people on Earth?
Scheda
Trailer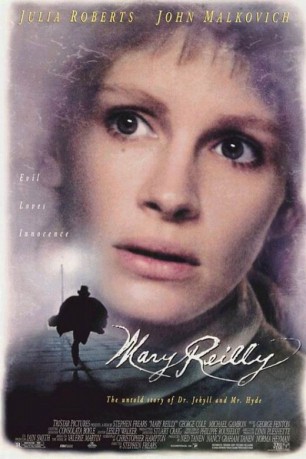 Mary Reilly
We are somewhere in England in the 19th century. A Pretty housemaid works in a nice house, which is Dr. Jekyll's house. Mary Reilly think she found her best job, because she is poor and the doctor is well-known and rich. The film tells the 'Dr. Jekyll and Mr. Hyde' story as a woman sees the two men, one of them is good and the other is evil. And she loves them ...
Scheda
Trailer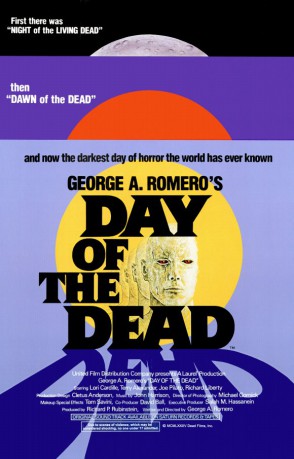 Day of the Dead
Zombies rule the world, except for a small group of scientists and military personnel who reside in an underground bunker in Florida. The scientists are using the undead in gruesome experiments; much to the chagrin of the military. Finally the military finds that their men have been used in the scientists' experiments, and banish the scientists to the caves that house the Living Dead. Unfortunately, the zombies from above ground have made their way into the bunker.
Scheda
Trailer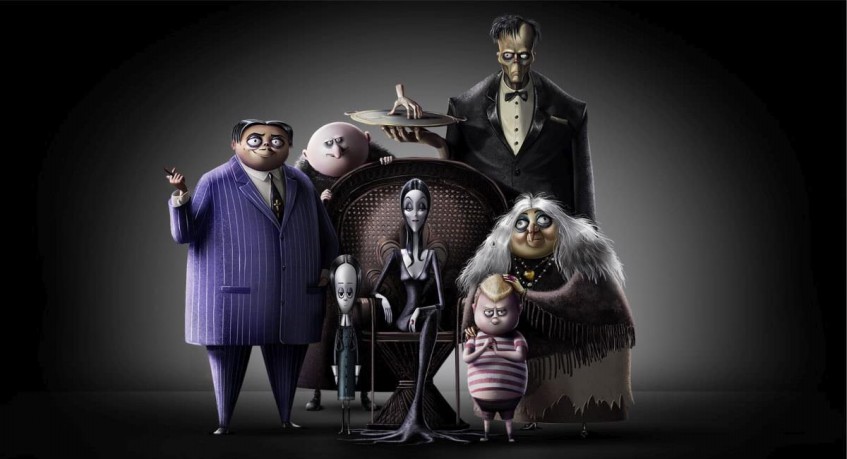 The Addams Family
An animated version of Charles Addams' series of cartoons about a peculiar, ghoulish family.
Scheda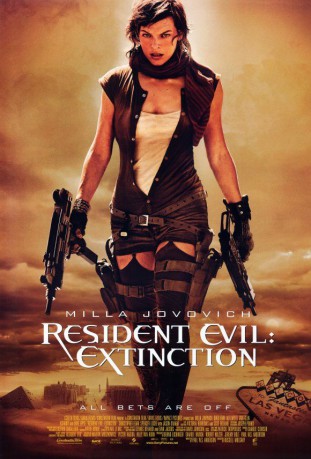 Resident Evil: Extinction
Years after the Raccoon City disaster, Alice is on her own; aware that she has become a liability and could endanger those around her, she is struggling to survive and bring down the Umbrella Corporation led by the sinister Albert Wesker and head researcher Dr. Isaacs. Meanwhile, traveling through the Nevada Desert and the ruins of Las Vegas, Carlos Olivera, L.J., and new survivors K-Mart, Claire Redfield, and Nurse Betty must fight to survive extinction against hordes of zombies, killer crows and the most terrifying creatures created as a result of the deadly T-Virus that has killed millions.
Scheda
Trailer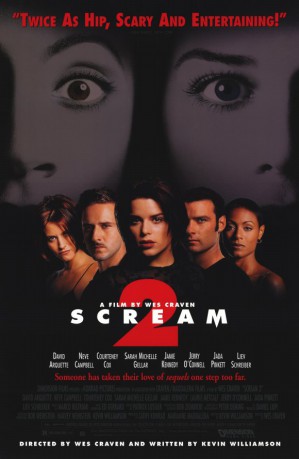 Scream 2
Two years after the events of Scream, Sidney Prescott and Randy are attending Windsor college. They are trying to get on with their lives...Until a new Ghostface killing spree begins. With the help of Dewey and Gale, Sidney must find out who's behind the murders. As the body count goes up, the list of suspects goes down.
Scheda
Trailer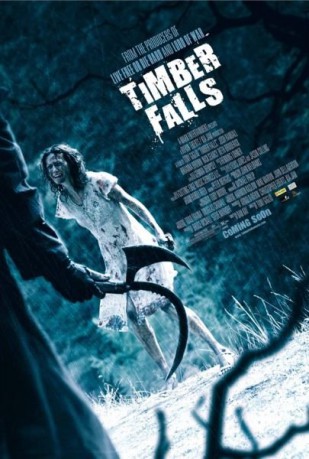 Timber Falls
Mike and his girlfriend Sheryl travel from Virginia to Lake Kimbrabow State Park in West Virginia to spend the weekend hiking and camping in the woods. They ask for directions to the local guard that advises them to follow the Donner Trail or the Willow Creek Bridge; however, Mike meets the local Ida Forester in the crossroad that tells them that Timber Falls has magnificent landscapes and a wonderful waterfall and the couple decide to go to the place. They stumble with the troublemakers Brody, Darryl and Lonnie and Sheryl convinces Mike to get rid of the bullets for his revolver. They camp and in the morning Sheryl is abducted while bathing in a nearby lake. The desperate Mike seeks her, and finds a deranged fanatic religious family that needs them to procreate an offspring.
Scheda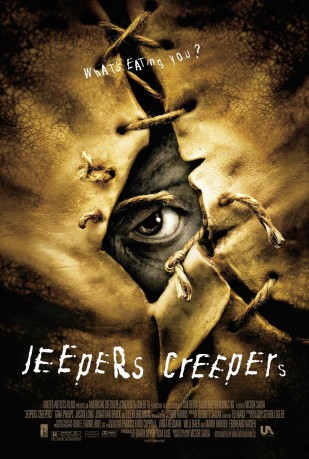 Jeepers Creepers
On their way back home during the spring break, Darry and Patricia Jenner witness a mysterious person dumping something down a tunnel. Deciding to discover what was dumped down there, Darry discovers a huge disturbing hideout full of modified bodies. Darry and Patricia set off to get help, unaware that the individual is now aware of who has been down the tunnel. Darry and Patricia soon realizes that their pursuer is not just a mysterious person, but something even more horrifying, who has more in store than they could possibly imagine.
Scheda
Trailer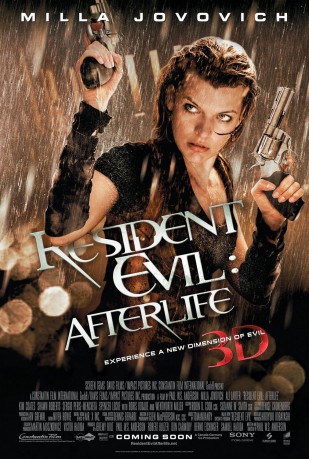 Resident Evil: Afterlife
In a world ravaged by a virus infection, turning its victims into the Undead, Alice (Jovovich), continues on her journey to find survivors and lead them to safety. Her deadly battle with the Umbrella Corporation reaches new heights, but Alice gets some unexpected help from an old friend. A new lead that promises a safe haven from the Undead takes them to Los Angeles, but when they arrive the city is overrun by thousands of Undead - and Alice and her comrades are about to step into a deadly trap.
Scheda
Trailer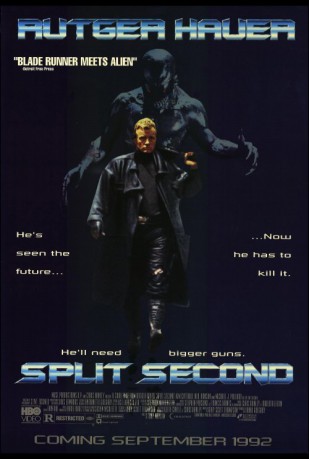 Split Second
In a futuristic London, the rising sea levels mean that large areas are under feet of water. Hauer plays a cop who previously lost his partner to some strange creature. Now the creature is back and its after him.
Scheda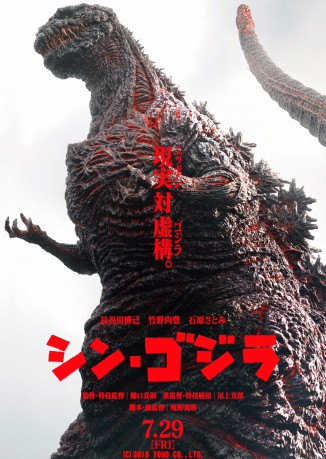 Godzilla Resurgence
An unknown accident occurs in Tokyo Bay's Aqua Line, which causes an emergency cabinet to assemble. All of the sudden, a giant creature immediately appears, destroying town after town with its landing reaching the capital. This mysterious giant monster is named "Godzilla".
Scheda
Trailer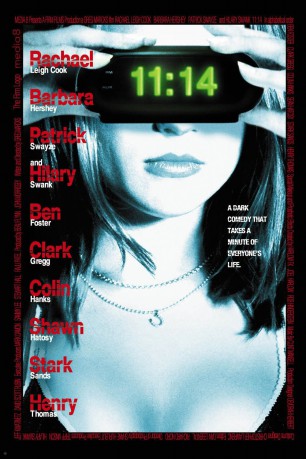 11:14
A few incidents that happen at 11:14 p.m. in the town of Middleton are seen from five different perspectives, each of the players who generally works toward self interest, not caring about the consequence to other people, and in the process exacerbating the situations by his or her actions. Jack, in town to meet someone, is a chronic drinker and driver, he still doing so despite having his license temporarily suspended. Teens Mark, Eddie, and Tim are out for a joyride in Mark's van, they generally causing havoc all in the name of having fun, that is until something goes wrong. Frank, out for a walk with his dog, stumbles across something which makes him jump to a conclusion about his daughter, to whom he is both overprotective and overly trusting. Duffy, who works as a clerk at Lloyd's EZZZ Stop convenience store, goes to the store just as it is closing to ask his friend, the clerk on duty, Buzzy, for a favor, which may be difficult for her to grant based on her own needs, and Cheri ...
Scheda
Trailer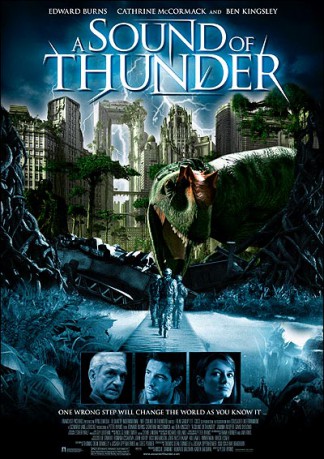 A Sound of Thunder
2055, Charles Hatton has made a fortune by founding 'Time safari', which offers rich 'big game hunters' short time travels to kill off dinosaurs just before their natural death. When Travis notices the weather and wildlife are not behaving as usual, he consults Dr. Rand, the contractually invisible inventor of the supercomputer which controls the time travel. They soon face 'time waves', each worsening the effects in 2055 of evolutionary distortions, lower lifeforms first. They attempt to identify and rectify the past alteration, but each attempt gets harder in their distorted present.
Scheda
Trailer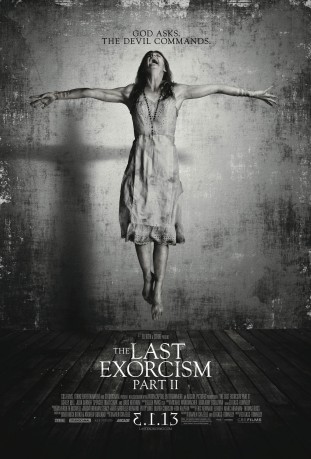 The Last Exorcism Part II
Seventeen year-old Nell Margaret Sweetzer is found completely insane when trying to explain her possession by the demon called Abalam. After medical and psychological treatment, she is sent to the Deveraux transition house in New Orleans managed by Frank Merle, who helps her to start a new life. She finds a job as a hotel housekeeper, befriends her new roommates, and develops a crush on her coworker, Chris. Soon, Nell comes to realize that she is haunted by people from her cult... and by the same evil force that once possessed her. When Nell meets Miss Cecile, she tells Nell that she has been following her since the hospital. Further, she discloses that she belongs to the sect Order of The Right Hand, and that they can protect her from the evil in an attempt to divert the prophecy of an apocalypse. Will Nell accept help, and be protected from the extremely powerful, evil force Abalam -- Or will she come to accept... herself?
Scheda
Trailer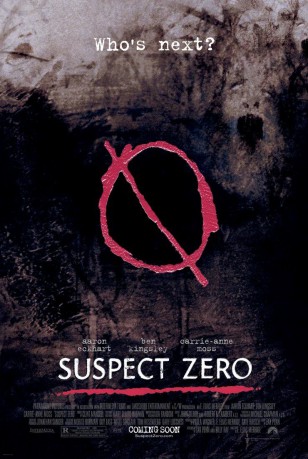 Suspect Zero
When Dallas FBI Agent Thomas Mackelway violates serial killer Raymond Starkey's civil rights during an unorthodox arrest, Starkey goes free and Mackelway is demoted to a remote branch of the agency in Albuquerque. His first day on the job, Mackelway investigates the murder of traveling salesman Harold Speck, which turns out to be the first of three seemingly random killings. Perhaps they are not random at all. The last to die is Mackelway's nemesis, Raymond Starkey. The assignment consumes him, his past mistakes haunt him, and his head throbs constantly as he tries to find the link between the victims that will lead him to their killer while the case becomes increasingly gruesome and patently personal. This does not go unnoticed by his unflappable partner Fran Kulok, who knows of Mackelway's past and the demons that afflict him. Like Mackelway, she becomes drawn into the labyrinth of chilling clues, all of which point to the enigmatic Benjamin O'Ryan. O'Ryan clearly has a connection ...
Scheda
Trailer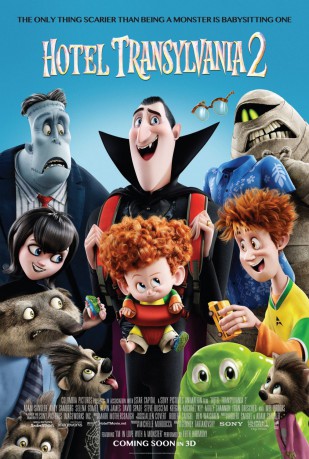 Hotel Transylvania 2
The Drac pack is back for an all-new monster comedy adventure in Sony Pictures Animation's Hotel Transylvania 2! Everything seems to be changing for the better at Hotel Transylvania... Dracula's rigid monster-only hotel policy has finally relaxed, opening up its doors to human guests. But behind closed coffins, Drac is worried that his adorable half-human, half-vampire grandson, Dennis, isn't showing signs of being a vampire. So while Mavis is busy visiting her human in-laws with Johnny - and in for a major cultural shock of her own - "Vampa" Drac enlists his friends Frank, Murray, Wayne and Griffin to put Dennis through a "monster-in-training" boot camp. But little do they know that Drac's grumpy and very old, old, old school dad Vlad is about to pay a family visit to the hotel. And when Vlad finds out that his great-grandson is not a pure blood - and humans are now welcome at Hotel Transylvania - things are going to get batty!
Scheda
Trailer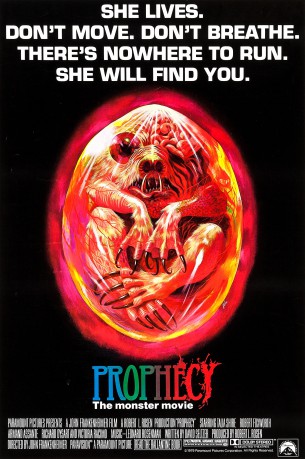 Prophecy
A Savage beast, grown to monstrous size and driven mad by toxic wastes that are poisoning the waters, spreads terror and death on a Maine countryside.
Scheda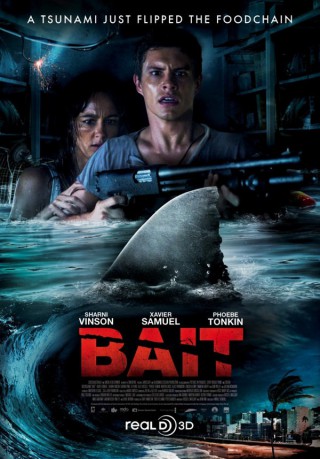 Bait
This movie is about a group of people who get trapped in a Supermarket after a Tsunami hits the coast of Queensland, Australia. But they soon find out that they have more to worry about than being in a flooded grocery store, there's 12 foot sharks swimming around them, and it's hungry.
Scheda
Trailer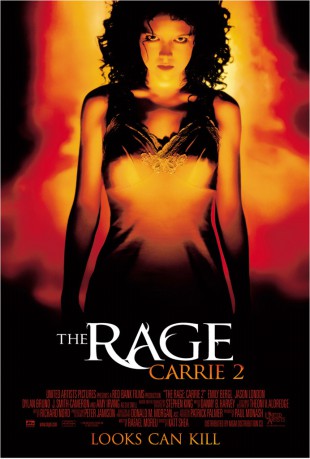 The Rage: Carrie 2
After the suicide of her only friend, Rachel Lang has never felt more on the outside. The one person who reached out to her, Jessie Ryan, also happens to be part of the popular crowd that lives to torment outsiders like her. However, Rachel has something else that separates her from the rest, secret amazing powers to move things with her mind. Sue Snell, the only survivor of Carrie White's rampage 23 years ago, may hold the key to helping Rachel come to terms with her awesome, but unwanted powers. But as Rachel slowly learns to trust, a terrible trap is being laid for her, and making her angry could prove to be deadly.
Scheda
Trailer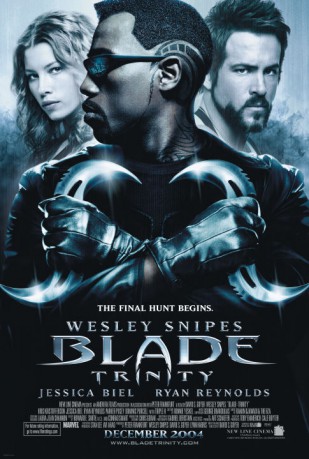 Blade: Trinity
Blade finds himself alone surrounded by enemies, fighting an up hill battle with the vampire nation and now humans. He joins forces with a group of vampire hunters who call themselves the Nightstalkers. The vampire nation awakens the king of vampires Dracula from his slumber with intentions of using his primitive blood to become day-walkers. On the other side is Blade and his team manifesting a virus that could wipe out the vampire race once and for all. In the end the two sides will collide and only one will come out victorious, a battle between the ultimate vampire who never knew defeat, facing off against the greatest vampire slayer.
Scheda
Trailer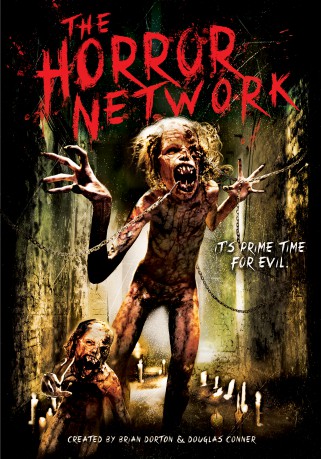 The Horror Network Vol. 1
A woman is taunted by an unknown caller in the middle of the night. A troubled young man sleepwalks and sometimes wakes up with blood on his hands, his therapist uses hypnosis to try and unlock the secrets inside his troubled mind. Instead, he awakens a monster. When a young, deaf schoolgirl is bullied and left to walk home alone, she realizes that she's being followed and a frantic game of cat and mouse begins. A little girl and her mother live in a bizarre world of fear and pain, unable to regain their lives after the scars left on them by the brutal beatings they've endured. A serial killer preys upon a teen boy that he befriends.
Scheda
Trailer