Pagina 1 di 9 Films: 400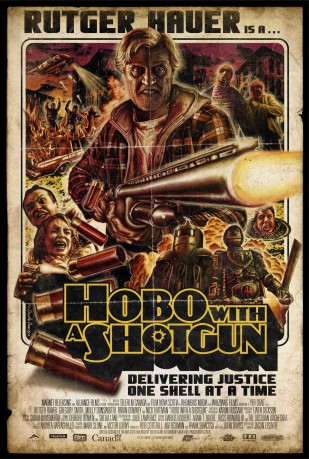 Hobo with a Shotgun
A vigilante homeless man pulls into a new city and finds himself trapped in urban chaos, a city where crime rules and where the city's crime boss reigns. Seeing an urban landscape filled with armed robbers, corrupt cops, abused prostitutes and even a pedophile Santa, the Hobo goes about bringing justice to the city the best way he knows how - with a 20-gauge shotgun. Mayhem ensues when he tries to make things better for the future generation. Street justice will indeed prevail.
Scheda
Trailer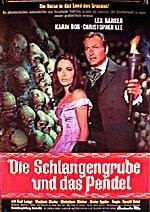 The Torture Chamber of Dr. Sadism
In the Olden Tymes, Count Regula is drawn and quartered for killing twelve virgins in his dungeon torture chamber. Thirty-five years later, he comes back to seek revenge on the daughter of his intended thirteenth victim and the son of his prosecutor in order to attain immortal life.
Scheda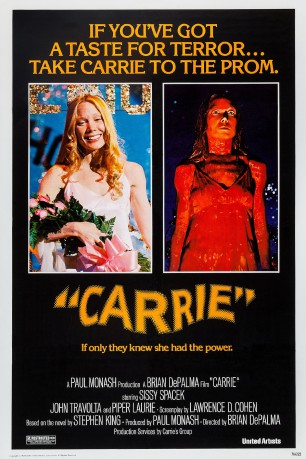 Carrie
It's nearing the end of the school year. High school senior Carrie White is a social outcast, largely due to being unwise to the ways of the world based on her upbringing. Her mother, Margaret White, is a religious fanatic, her extreme views primarily targeted against sex, which she believes is a sin. She even believes natural associated processes such as menstruation are a sin, about which she has refused to mention to Carrie. Mrs. White's beliefs were taken to that extreme largely because of her own failed marriage and her husband Ralph long ago having run off with another woman. The only adult authority figure who tries to help Carrie with her life is her phys ed teacher, Miss Collins, who is nonetheless warned not to get too close to go against how Mrs. White chooses to raise Carrie, Mrs. White whose beliefs are well known in the community. An impromptu event that happens among Carrie's phys ed classmates against her leads to her classmates being punished. One of those students, ...
Scheda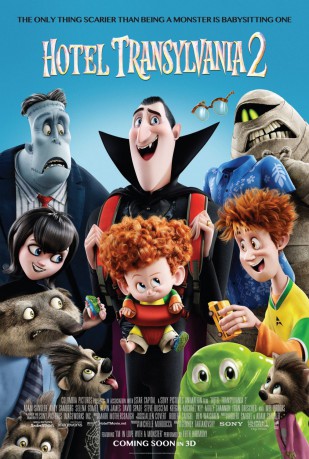 Hotel Transylvania 2
The Drac pack is back for an all-new monster comedy adventure in Sony Pictures Animation's Hotel Transylvania 2! Everything seems to be changing for the better at Hotel Transylvania... Dracula's rigid monster-only hotel policy has finally relaxed, opening up its doors to human guests. But behind closed coffins, Drac is worried that his adorable half-human, half-vampire grandson, Dennis, isn't showing signs of being a vampire. So while Mavis is busy visiting her human in-laws with Johnny - and in for a major cultural shock of her own - "Vampa" Drac enlists his friends Frank, Murray, Wayne and Griffin to put Dennis through a "monster-in-training" boot camp. But little do they know that Drac's grumpy and very old, old, old school dad Vlad is about to pay a family visit to the hotel. And when Vlad finds out that his great-grandson is not a pure blood - and humans are now welcome at Hotel Transylvania - things are going to get batty!
Scheda
Trailer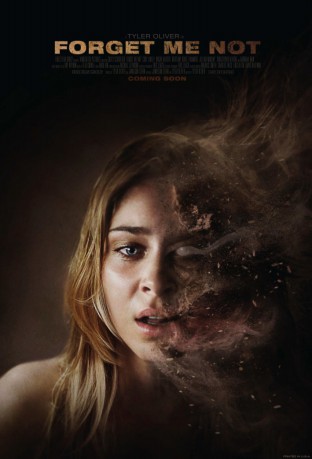 Forget Me Not
It's graduation weekend, and Sandy Channing, the popular class president of her small-town high school, should be enjoying the time of her life. But when her friends start disappearing, Sandy discovers they have unwittingly awakened the vengeful spirit of a girl they wronged long ago. Fighting for her sanity, Sandy must unlock a dark secret from her own past before it's too late.
Scheda
Trailer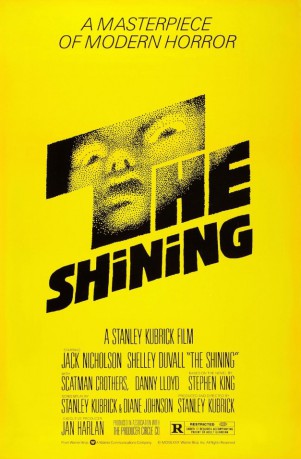 The Shining
Signing a contract, Jack Torrance, a normal writer and former teacher agrees to take care of a hotel which has a long, violent past that puts everyone in the hotel in a nervous situation. While Jack slowly gets more violent and angry of his life, his son, Danny, tries to use a special talent, the "Shining", to inform the people outside about whatever that is going on in the hotel.
Scheda
Trailer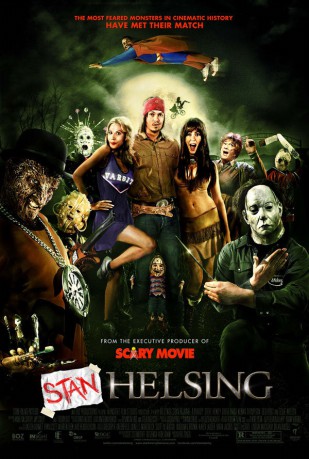 Stan Helsing
It's Halloween night, and slacker video clerk Stan Helsing along with his insanely sexy ex-girlfriend , best buddy and an exotic dancer/'massage therapist' - detours into a town cursed by the biggest monsters in movie history: Freddy, Jason , Pinhead , Leatherface , Chucky , & Michael Myers.
Scheda
Trailer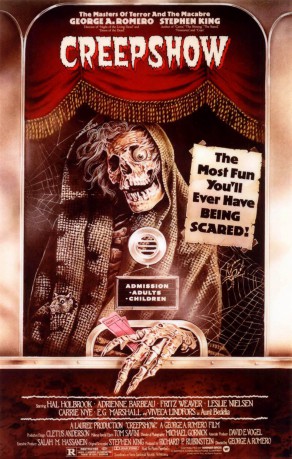 Creepshow
Five tales of terror are presented. The first deals with a demented old man returning from the grave to get the Father's Day cake his murdering daughter never gave him. The second is about a not-too-bright farmer discovering a meteor that turns everything into plant-life. The third is about a vengeful husband burying his wife and her lover up to their necks on the beach. The fourth is about a creature that resides in a crate under the steps of a college. The final story is about an ultra-rich businessman who gets his comeuppance from cockroaches.
Scheda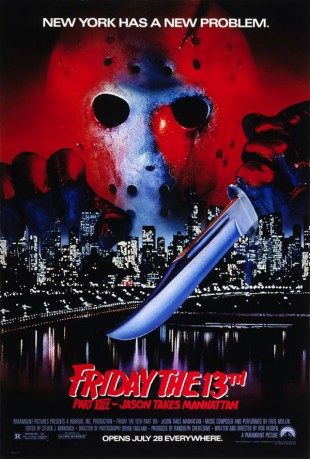 Friday the 13th Part VIII: Jason Takes Manhattan
A whole high senior class is finally graduating. For that, they get into a luxury cruise called ''Lazarus''. At the beginning they are all having fun, including our main heroine ''Rennie'' who has a serious problem with the water because of past traumatic events '' Almost got drowned when she was little''. When we get to see all the young teenagers our friend Jason who got on board the ship starts with his killing rampage until we get to see only the main characters of the movie.. After that, they decide to look for the killer and kill him... Unfortunately, Jason got them first... After only a few of them escaped and got off the ship reached N.Y where they now have a bigger problem. Jason managed to get there too! He's cashing the survivors so he can kill them. Now the young teenager couple must escape or die in the dark waters of New York.
Scheda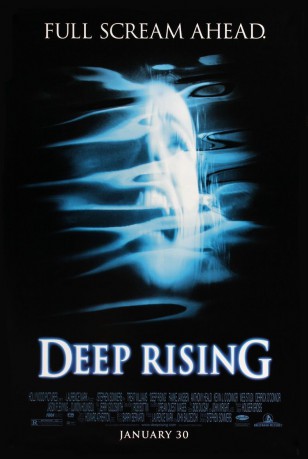 Deep Rising
When a band of ruthless hijackers invade the world's most luxurious cruise ship, they're shocked to discover the passengers have mysteriously vanished! But that doesn't mean they are alone! Something terrifying is lurking just out of sight: a deadly force from the unexplored depths of the ocean that begins to snatch the horrified intruders one by one!
Scheda
Trailer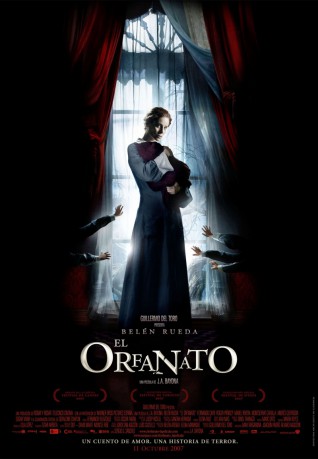 The Orphanage
Laura, a former orphan, raises her adopted son Simón together with her husband Carlos in an old house and former orphanage where she was raised. While at the orphanage Simón tells Laura that he has five invisible friends which she believes are a product of his active imagination. Laura decides to reopen the orphanage to cater for disabled children and throws a party. During the party Simón tries to persuade Laura to go and take a look at his friends cabin but she's too busy. Later on she sees a mysterious masked boy and realizes that Simón has also disappeared. Laura feels the presence of other people in the house and months later Laura invites a team of parapsychologists to try to unravel the mystery.
Scheda
Trailer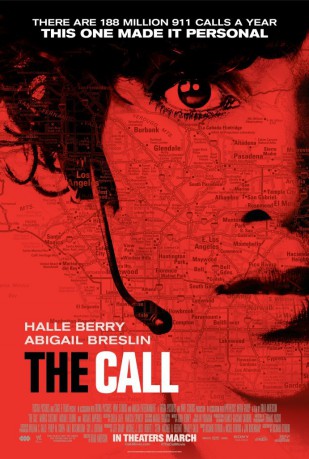 The Call
Jordan Turner (Halle Berry) is an experienced 911 operator but when she makes an error in judgment and a call ends badly, Jordan is rattled and unsure if she can continue, but then teenager Casey Welson (Abigail Breslin) is abducted and calls 911. Jordan is the one called upon to use all of her experience, insights and quick thinking to try to help Casey escape and also to make sure the man is brought to justice.
Scheda
Trailer
Goosebumps
After moving to a new small town, teenage Zach Cooper (Dylan Minnette) meets the beautiful girl next door, Hannah (Odeya Rush). But every silver lining has a cloud, and Zach's comes when he learns that Hannah has a mysterious dad who is revealed to be R. L. Stine (Jack Black), the author of the bestselling Goosebumps series. It turns out that there is a reason why Stine is so strange - he is a prisoner of his own imagination - the monsters that his books made famous are real, and Stine protects his readers by keeping them locked up in their books. Zach unintentionally unleashes the monsters from their manuscripts and they begin to terrorize the town. It's up to Stine, Zach, Hannah, and Zach's friend Champ (Ryan Lee) to put all the monsters back in their books.
Scheda
Trailer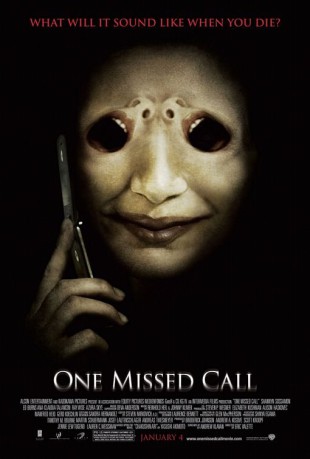 One Missed Call
After the death of their friend Shelley, Leann Cole receives a voice mail from the future of the date and time when she would die. On the scheduled day, Leann sees weird things and in the precise informed hour, Leann is attacked by a supernatural force on a footbridge over a train station while talking to her friend Beth Raymond. Beth meets Leann's boyfriend Brian, who also received a call, and witnesses his death on the street. When her roommate Taylor Anthony receives a call, Beth befriends Det. Jack Andrews, who tells her that his sister was the first victim of the phone call. They decide to investigate the connections of Jack's sister and find the name of Marie Layton, who apparently abused of her daughters. Jack and Beth run against time trying to save Beth from her fate.
Scheda
Trailer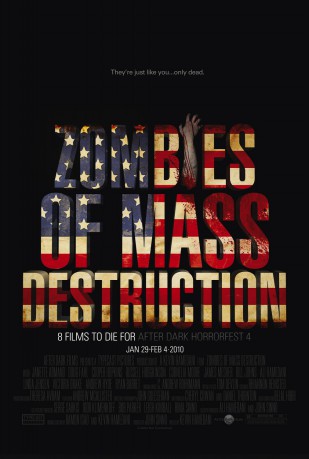 ZMD: Zombies of Mass Destruction
Life is wonderful for the people in the quiet, island town of Port Gamble....until a zombie virus outbreak!
Scheda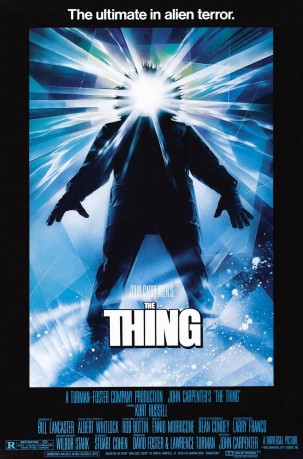 The Thing
A US research station, Antarctica, early-winter 1982. The base is suddenly buzzed by a helicopter from the nearby Norwegian research station. They are trying to kill a dog that has escaped from their base. After the destruction of the Norwegian chopper the members of the US team fly to the Norwegian base, only to discover them all dead or missing. They do find the remains of a strange creature the Norwegians burned. The Americans take it to their base and deduce that it is an alien life form. After a while it is apparent that the alien can take over and assimilate into other life forms, including humans, and can spread like a virus. This means that anyone at the base could be inhabited by The Thing, and tensions escalate.
Scheda
Trailer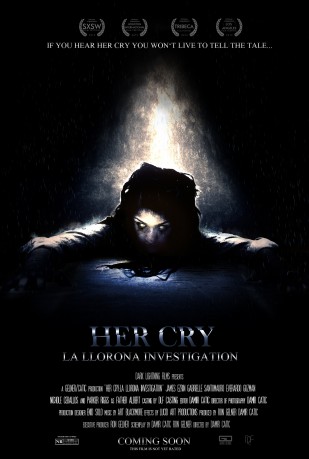 Her Cry: La Llorona Investigation
The father of a missing teen contacts the creators of a reality show called "Paranormal Legends" to inquire about one of their episodes from a past season, claiming that show had something to do with his daughter Tina's disappearance. In order to help the father, the creator of the series James Roberson and his producer Brian, along with newcomer to the show Andrea, took a trip to the place where some say La Llorona (The Weeping woman) was seen. They decided to film the new season there to help shed some light on Tina's disappearance. Not listening to numerous warnings and facing unseen forces, their trip to the place 'where it all began' turns into a horrifying nightmare. The Police found 17 hours of tapes from season 4...and this is their story.
Scheda
Trailer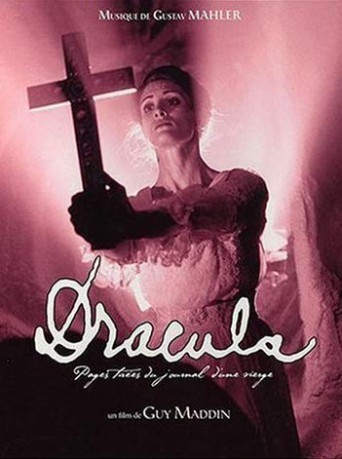 Dracula: Pages from a Virgin's Diary
A ballet rendition of Bram Stoker's gothic novel DRACULA, presented in a style reminiscent of the silent expressionistic cinema of the early 20th Century. This work employs the subtle and sometimes bold use of color to emphasize its themes, but mainly is presented in black-and-white, or tinted in monochrome. No spoken dialogue can be heard, and the story of a sinister but intriguing immigrant who preys upon young English women unfolds through dance, pantomime and subtitles.
Scheda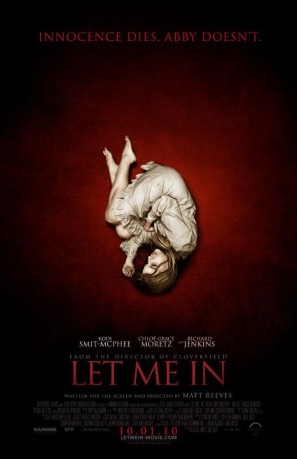 Let Me In
In Los Alamos, New Mexico, the twelve year-old Owen is a lonely and outcast boy bullied in school by Kenny and two other classmates; at home, Owen dreams of avenging himself against the trio of bullies. He befriends his twelve-year-old next door neighbor, Abby, who only appears during the night in the playground of their building. Meanwhile, Abby's father is a wanted serial-killer who drains the blood of his victims to supply Abby, who is actually an ancient vampire. Abby advises Owen to fight Kenny; however, soon he discovers that she is a vampire, and he feels fear and love for the girl. Meanwhile a police officer is investigating the murder cases, believing that it is a satanic cult.
Scheda
Trailer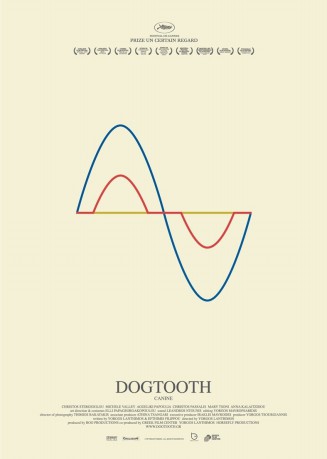 Dogtooth
Three teenagers are confined to an isolated country estate that could very well be on another planet. The trio spend their days listening to endless homemade tapes that teach them a whole new vocabulary. Any word that comes from beyond their family abode is instantly assigned a new meaning. Hence 'the sea' refers to a large armchair and 'zombies' are little yellow flowers. Having invented a brother whom they claim to have ostracized for his disobedience, the über-controlling parents terrorize their offspring into submission. The father is the only family member who can leave the manicured lawns of their self-inflicted exile, earning their keep by managing a nearby factory, while the only outsider allowed on the premises is his colleague Christina, who is paid to relieve the son of his male urges. Tired of these dutiful acts of carnality, Christina disturbs the domestic balance.
Scheda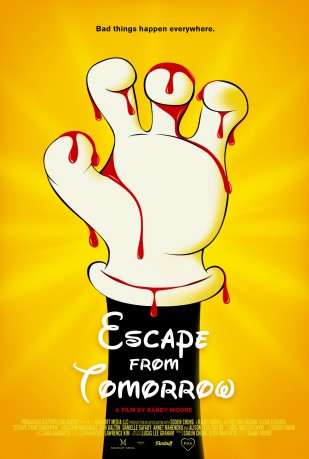 Escape from Tomorrow
In this black comedy, Jim is an unsatisfied middle aged man on vacation with his family at Disney World. While his family frolics through the park and is enthralled with the sights and sounds of Disney, Jim finds himself inexplicably obsessed with two French teenage girls. The park environment soon turns to something more sinister as Jim uncovers its secrets. Jim must protect his adventurous kids, placate his suspicious wife and defend himself against the happiest place on Earth.
Scheda
Trailer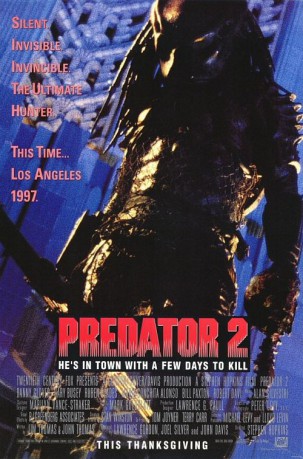 Predator 2
LAPD lieutenant Mike Harrigan (Danny Glover) and his cocky detective partner Jerry Lambert (Bill Paxton) soon realize that what seemed a bloody feud between voodoo high priest King Willie's (Calvin Lockhart) Jamaican gangs and Ramon Vega's (Corey Rand) Colombian drug gang is actually the work of a scary third party. Peter Keyes's (Gary Busey) federal team shields the crime scene even for the LAPD, but after forensics proves it must be an alien, who keeps making victims, the chase brings them all together.
Scheda
Trailer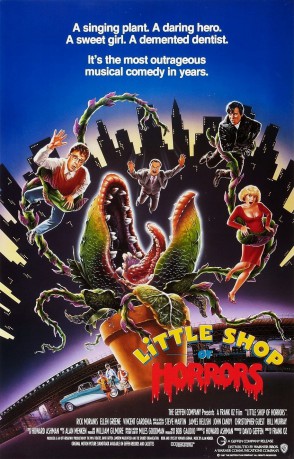 Little Shop of Horrors
Seymour Krelborn is a nerdy orphan working at Mushnik's, a flower shop in urban Skid Row. He harbors a crush on fellow co-worker Audrey Fulquard, and is berated by Mr. Mushnik daily. One day as Seymour is seeking a new mysterious plant, he finds a very mysterious unidentified plant which he calls Audrey II. The plant seems to have a craving for blood and soon begins to sing for his supper. Soon enough, Seymour feeds Audrey's sadistic dentist boyfriend to the plant and later, Mushnik for witnessing the death of Audrey's ex. Will Audrey II take over the world or will Seymour and Audrey defeat it?
Scheda
Trailer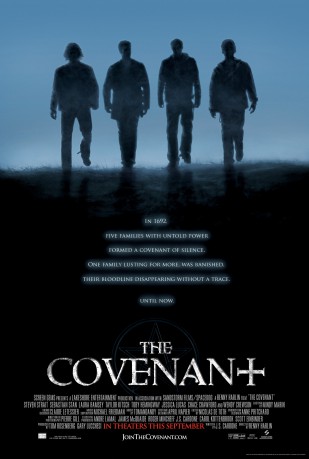 The Covenant
Four best friends, young warlocks of the same coven who all share a same secret: a magic powers, suddenly have to protect themselves from a stranger-another warlock just like them who has come to town to destroy their coven after a 300 years old hate...
Scheda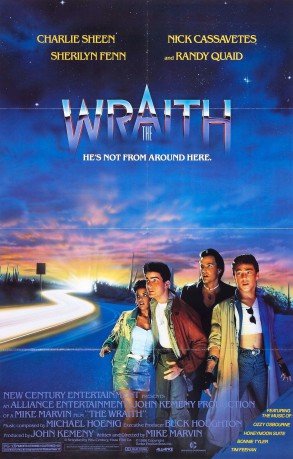 The Wraith
Packard Walsh and his motorized gang control and terrorize an Arizona desert town where they force drivers to drag-race so they can 'win' their vehicles. After Walsh stabs the decent teenager Jamie Hankins to death for being intimate with a girl whom Walsh wants for himself, the mysterious Jake Kesey arrives, an extremely cool motor-biker with an invincible car. Jake befriends Jamie's girlfriend Keri Johnson, takes Jamie's sweet brother Billy under his wing and manages what Sheriff Loomis can not - the methodical and otherworldly elimination of Packard's criminal gang.
Scheda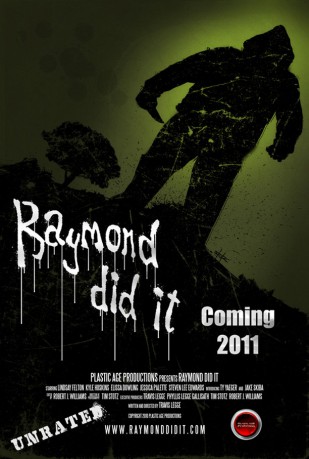 Raymond Did It
Mentally challenged Raymond Rourke gets blamed and framed by several kids after they accidentally kill his younger brother Bryce. Six years later, Raymond escapes from the state mental hospital he's been locked up in so he can exact a harsh revenge on the folks who killed his brother and set him up.
Scheda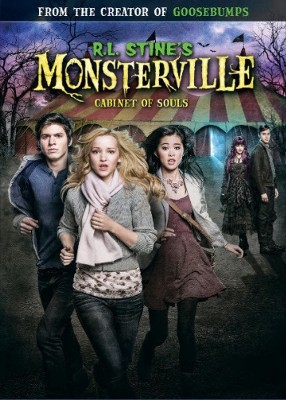 R.L. Stine's Monsterville: The Cabinet of Souls
A small town Halloween festival finds itself intruded upon by an evil carnival with designs upon imprisoning and feeding off the souls of unwary teenagers. Targeted are four high school friends, who's two leaders, Kellen and Beth (not quite a dating couple), suddenly find themselves with alternate romantic choices (namely, carnival temptress Lilith and tall, dark, handsome transfer student Hunter). As the stroke of Halloween midnight approaches, who will wind up entombed in the carnival's dire Cabinet of Souls forever?
Scheda
Trailer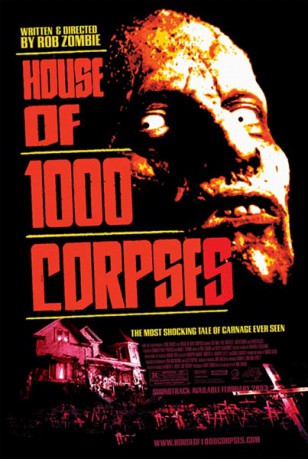 House of 1000 Corpses
In "House of 1000 Corpses", two young couples take a misguided tour onto the back roads of America in search of a local legend known as Dr. Satan. Lost and stranded, they are set upon by a bizarre family of psychotics. Murder, cannibalism and satanic rituals are just a few of the 1000+ horrors that await.
Scheda
Trailer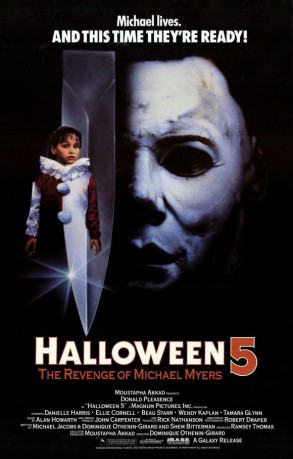 Halloween 5
It's one year later after the events of Halloween 4. Michael survives the shootings and on October 31st he returns with a vengeance. Lurking and stalking, Jamie, Rachel, and Rachel's friends, Michael forms a plan to lure Jamie out of the children's hospital where events lead up to the confrontation at the Myers house. Halloween 5 is a dark, thrill ride that will scare the heck out of you!
Scheda
Trailer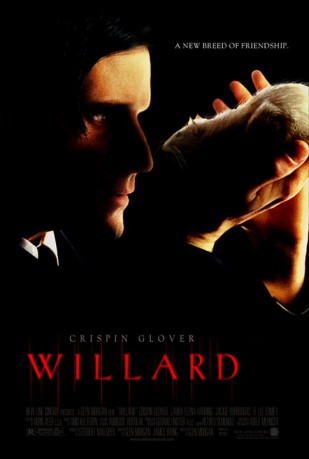 Willard
This is the story of Willard Stiles who is a social misfit taking care of his ill and fragile but verbally abusive mother Henrietta in a musty old mansion that is also home to a colony of rats. Willard then finds himself constantly humiliated in front of his co-workers and is eventually fired by his cruel and uncaring boss, Mr. Frank Martin, a vicious man whose professional interest in Willard extends to a personal financial one.
Scheda
Trailer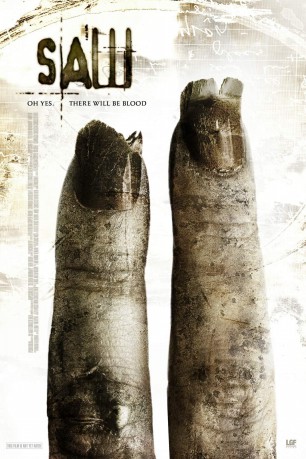 Saw II
Detective Eric Matthews, along with fellow police officers and a SWAT Team, locate Jigsaw's lair and go to arrest him, but discover that his easy arrest is only a part of Jigsaw's plan. Matthews soon learns that eight people are trapped in an old house and are playing Jigsaw's game. One of them is his own son, Daniel Matthews.
Scheda
Trailer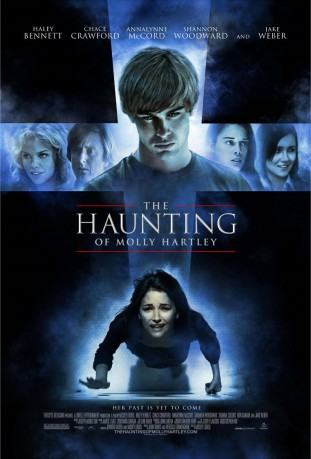 The Haunting of Molly Hartley
Molly Hartley looks to put her troubled past behind her with a fresh start at a new school, where she sparks with one of the most popular students. But can her secrets stay buried, especially as she learns more about the horrific truth that awaits her once she turns 18?
Scheda
Trailer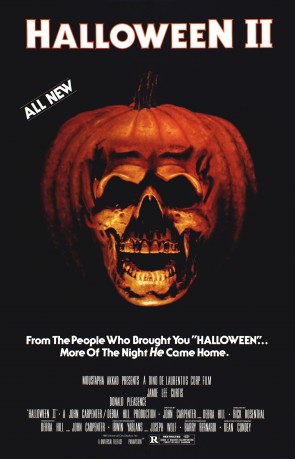 Boogeyman
After Doctor Samuel Loomis shoot's Michael Myer's Six Times and falls off a Balcony. Michael escapes and continues his massacre in Haddonfield, Laurie is also sent to the Hospital and Dr Loomis gathers a Group of Police Officers to hunt Down Michael and put an end to his Murderous Rampage.
Scheda
Trailer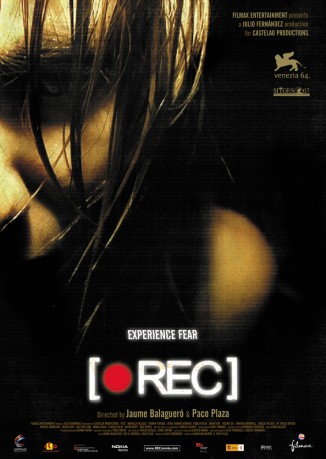 [Rec]
"REC" turns on a young TV reporter and her cameraman who cover the night shift at the local fire station. Receiving a call from an old lady trapped in her house, they reach her building to hear horrifying screams -- which begin a long nightmare and a uniquely dramatic TV report.
Scheda
Trailer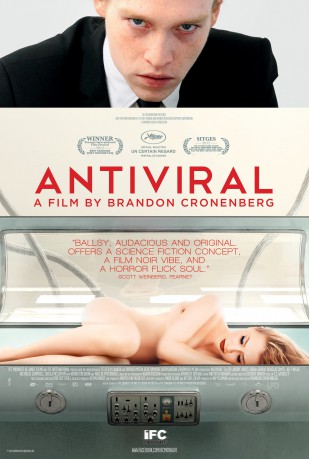 Antiviral
Syd March is an employee at a clinic that sells injections of live viruses harvested from sick celebrities to obsessed fans. Biological communion - for a price. Syd also supplies illegal samples of these viruses to piracy groups, smuggling them from the clinic in his own body. When he becomes infected with the disease that kills super sensation Hannah Geist, Syd becomes a target for collectors and rabid fans. He must unravel the mystery surrounding her death before he suffers the same fate.
Scheda
Trailer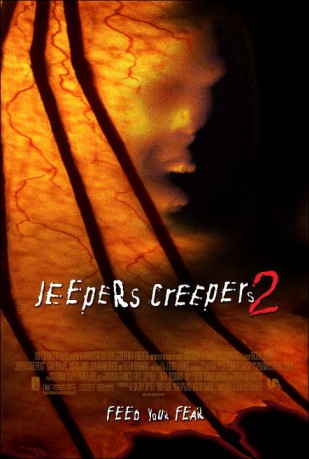 Jeepers Creepers II
Stranded on a lonely road, a schoolbus full of high school basketball players, their coaches, and cheerleaders must defend themselves from the Creeper - a flesh-eating ancient beast that resurfaces on the earth every 23 years to feed. Meanwhile, a farmer and his son set out on a personal mission to hunt the Creeper down.
Scheda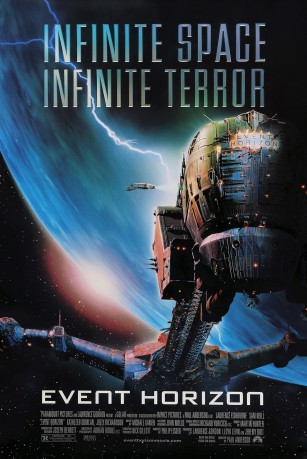 Event Horizon
In the year 2047 a group of astronauts are sent to investigate and salvage the long lost starship "Event Horizon". The ship disappeared mysteriously 7 years before on its maiden voyage and with its return comes even more mystery as the crew of the "Lewis and Clark" discover the real truth behind its disappearance and something even more terrifying.
Scheda
Trailer
The Vatican Exorcisms
The Vatican Exorcisms was shot by Joe Marino, an American film-maker who went to Italy to shed light on the phenomenon of exorcisms. Accompanied by Padre Luigi, a true exorcist, Joe travels to the south of Italy, a place where the sacred and profane have always lived together, where Christian rituals are inextricably linked to the pagan ones.
Scheda
Trailer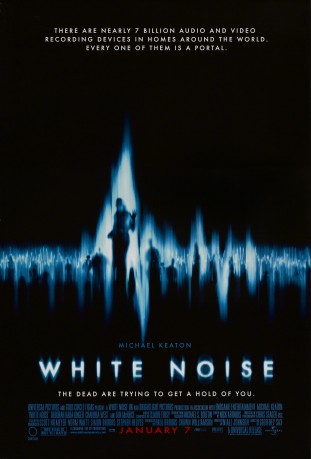 White Noise
The car of successful author Anna Rivers is found disabled next to the river, the thought being that she accidentally fell into the river while trying to change a flat tire. Her dead body is found upstream several weeks later, consistent with the accidental death theory. Based on incidents around him, her grieving husband, architect Jonathan Rivers, decides several months later to visit with Raymond Price, who approached John prior to Anna's body being found with news that she was trying to contact him from beyond. At that time, John was skeptical of Raymond's claims of electronic voice phenomena (EVP): that he is contacted from the beyond through electronic means - radio, television - which he is able to record. Along with Sarah Tate, another of Raymond's "clients" whose fiancé passed away, John becomes obsessed with EVP as he gets more and more audio and video messages, however fuzzy, from Anna from beyond. That obsession takes a slight change in focus when John believes that Anna ...
Scheda
Trailer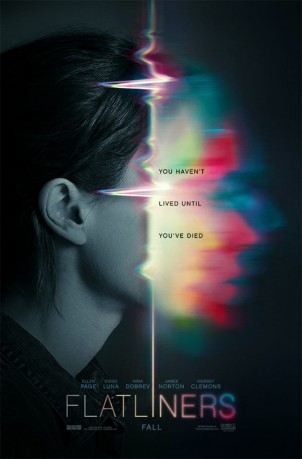 Flatliners
A medical student, Courtney, is obsessed with the idea of the afterlife, wanting to find out what happens after death. She invites fellow students Jamie and Sophia to join her in an experiment, in an unused hospital room: using defibrillation to stop her heart for sixty seconds whilst recording her brain, and then reviving her. She assures them they would not be held responsible for any accidents. Sophia is against this, but Jamie does it anyway. After sixty seconds, they panic as they are unable to revive her, but eventually manage to with the help of fellow student Ray. Later, Marlo, a rival of Ray, arrives and learns of the experiment..
Scheda
Trailer